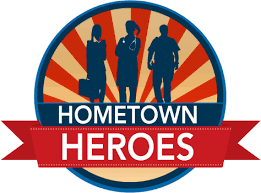 TEACHERS, FIREFIGHTERS, NURSES, & LAW ENFORCEMENT TO NAME A FEW HOMETOWN HEROS.
Homeownership triumphed during the 2022 Florida legislative session, which ended on March 14, 2022. Working closely with with state lawmakers, Florida Realtor successfully advocated for $362 million for housing programs. This amount also includes $100 million for the organization's 2022 priority, the Hometown Hero Housing Program.
The Hometown Hero Housing Program is a new revolving loan program for qualified Hometown Hero's. This loan reduces the upfront costs for these homebuyers by providing 0% interest loans to help with down payment and closing costs. The loan is repaid once the home is sold, rented or refinanced.
Another possible benefit would be
…