Meet The DuPree Team
When you hire The DuPree Team to sell your home or to help you locate your next home, their team of specialists immediately goes to work to assist you in all aspects of your real estate transaction. Neil and Marta DuPree, along with their team of REALTORS® are dedicated to excellent service for buyers and sellers. Each of The DuPree Team's Realtor's will preview your home and will be ready to sell the outstanding features and the community to prospective buyers, which leads to numerous sales!
Marta DuPree is the Broker/Vice President of the Keyes Company Realtors and has been a licensed REALTOR® in Florida since 1979. The DuPree Team is the No. 1 producer for Keyes Company Realtors with over 2,000 agents since 1990. Closed career sales volume for The DuPree Team is more than 1 Billion. Marta has earned national recognition as one of the top 150 REALTORS® in the country and is a Certified Luxury Home Marketing Specialist, Certified Investor Agent Specialist and Certified Distress Property Specialist. Marta is a graduate of Florida State University. With residences in northwest Broward and Hillsboro Beach, Marta and Neil understand the benefits of both waterfront and suburban living.

MartaDuPree@DuPreeTeam.com Cell: 954-895-7198

Neil DuPree joined the Keyes Company in 1996 after retiring from 20 years as owner-operator of DuPree Homes. DuPree Homes built high-end custom homes in Broward and Palm Beach counties. Neil is a graduate from the University of Florida with a bachelor of science degree in building construction. In addition to being a licensed REALTOR®, Neil is a state-licensed general contractor in the state of Florida. Neil brings 20 years of expertise in home construction and contract negotiations to The DuPree Team. Neil and Marta have two grown children and enjoy boating and family gatherings.

NeilD@DuPreeTeam.com Cell: 954-895-7197

Vicki Smith Flyth was born and raised in South Florida and has been selling Real Estate since 1979. A multi-million dollar agent with sales in both residential and commercial, Vicki went on to become a Keyes Company Regional Manager and then President of Keyes Central Florida. After having a baby girl with husband George, a certified appraiser, Vicki continued to actively sell and travel the country as a motivational real estate speaker for Chase Manhattan. She shared million dollar real estate sales systems with realtors, mortgage companies, relocation companies, law firms, colleges, television and radio stations and was featured in Cosmopolitan Magazine's "Successful Women in Real Estate". She is fluent in both English and Spanish. Most importantly, Vicki and the DuPree team want you to know their #1 priority and goal is to ensure you accomplish your goals as quickly and seamlessly as possible!

Vicki@dupreeteam.com Cell: 954-637-5317

Sherry Delgado, a Licensed Realtor, is originally from Texas and has lived in south Florida for over 30 years. She graduated from Florida Atlantic University with a Bachelors in Elementary Education. Her skill set is comprised of leadership, depth of knowledge in the marketplace, and detail oriented. Helping guide customers through the purchase or sale of their home is her greatest passion. She has a real estate "toolbox" filled with various resources to find solutions for the customer's needs. Not only does she bring her vast experience with buyers and sellers to the table, but she has extensive hands-on experience with renovating investment properties for a profit. You're in good hands when working with Sherry and you'll profit from hers and The DuPree Teams experience!

Sherry@DuPreeTeam.com Cell: 954-648-0921

Bryan Zand, has been a Realtor in South Florida since 1988. Bryan is married with two children and has been living in Parkland since 1999. Bryan is a buyer's specialist who spends most of his time working in Broward and Palm Beach counties. He has been a relocation specialist since 1998 and is comfortable working condos on the beach, County Club communities or helping the first time home buyer achieve their dream of owning a new home. Bryan has been a top producer throughout his 20+ year real estate career, and has personally sold more than $100,000,000 working with buyers exclusively.


BryanZ@DuPreeTeam.com Cell: 954-592-9449

Josh Logan, a licensed Realtor joined the DuPree Team in 2017 bringing a wealth of additional knowledge and experience to the team with a unique background in hospitality, investment properties and remodeling. This background sets him apart from the competition with his superior negotiation skills, casual business style and detailed insight into things often missed by the average joe. He has attended both the Pennsylvania State and Johnson and Wales Universities focusing on management with an associate degree in culinary arts. His attention to detail and positive attitude are sure to help you sell your property for the best possible price and in the shortest timeframe and are reason enough for anyone to hire The DuPree Team to sell and/or buy their next property.-

Joshua@dupreeteam.com Cell: 814-880-5970

Steve Lourim, is a licensed Realtor and has lived in South Florida since 1972. After earning a degree in Marketing from the University of Wisconsin-Milwaukee, Steve launched a successful career working with Fortune 500 companies as well as owning a business that produced specialized custom products. His extensive experience working with clients and determining their specific needs has consistently generated successful results. Clients find Steve's professional approach & easy-going personality refreshing and especially helpful during their home search process.

SteveL@DuPreeTeam.com Cell: 954-914-2703

Jim Howrey, licensed REALTORR, joined Keyes in 2005 after a successful 25 year career in Information Technology as a Project Manager and Director. He is equally comfortable working with buyer and sellers, and understands that, for most clients, buying or selling a home is one of the most important decisions in their lives. Since November 2012 he has also specialized in finding properties throughout the tri-county area (Broward, Palm Beach, and Miami-Dade counties) for large corporate investors. Jim and his wife Mary are very pleased that they made the decision to relocate to South Florida in 2002, especially since tennis and golf are year-round sports in this part of the country.

JimH@DuPreeTeam.com Cell: 954-465-9875

Kevin M. Reynolds, Esq., a Licensed Attorney and Florida REALTOR, is dedicated to providing his clients with the highest level of professional real estate services. Born in Sarasota, Florida Kevin moved to the Pacific Northwest where he received a B.B.A. degree with a concentration in finance from Walla Walla University in Washington State. Soon after, Kevin returned to the Sunshine State and furthered his education by receiving a J.D. degree from Nova Southeastern University, Shepard Broad Law Center. Kevin is a member of the Washington State Bar Association. With his legal background & passion for real estate, he provides remarkable insight into all his clients. Whether you're looking for your first home, or you're an experienced investor, Kevin would very much enjoy the opportunity to partner with you & turn your real estate dreams into an address!

KevinR@DuPreeTeam.com Cell: 954-999-7050
---
Office Staff
-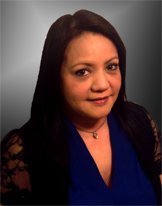 Neyda Hughes, listing manager and client care specialist, is a native Floridian and is a Licensed Realtor®. Neyda assists in many aspects of the listing transaction from calling homeowner associations to verify information, setting up showings, providing feedback to our sellers and helping to make the properties. Helping buyers and sellers throughout the day brings a smile to her face. Neyda is fluent in English and Spanish. Having a bilingual professional on our support team brings a great benefit to all.
ClientCare@DuPreeTeam.com Office: 954-752-1986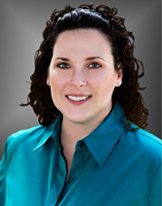 Michele Sierra, our Closing Coordinator, is a licensed Realtor and a native Floridian. She is a very knowledgeable and resourceful asset and strives to facilitate all parties have a stress-free, positive experience throughout the transaction. Being a hard worker and dedicated team player, she gives the best service possible. Michele enjoys being active in her community and quality time with family and friends.
MicheleS@DuPreeTeam.com Office: 954-752-1986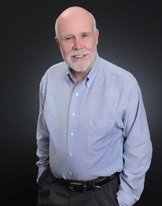 George Flyth, a Florida appraiser for over 40 years, George plays an integral part in the DuPree Team customer's confidence knowing they have bought and sold at the "right price." Sellers and Buyers want to be assured Realtors are using the best comparable sales to help them make the most informed decisions for one of the most important financial transactions in their life. Having a Florida State Certified Residential Appraiser on the team ensures just that. George's first assignment as an appraiser was to analyze the impact Walt Disney World would have on Orlando real estate. His career went on to include owning a highly respected appraisal firm, being President of the American Society of Appraisers, being RTC/Court approved and being an Adjunct Professor of Real Estate at Valencia Junior College.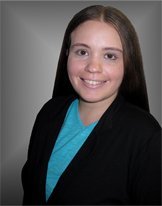 Kayleigh Hughes, is our team data base and marketing specialist, helping our buyers and sellers throughout the day. Kayleigh, an art major, has expertise in marketing software and assists with creating our brochures. She also answers the phones, provides Realtors with listing information, sets showing appointments, enters information in our database and will help wherever is needed.
Kayleigh@dupreeteam.com Office : 954-905-1112