Parkland Farmer's Market Sunday March 5th 2017
Posted by Vicki Smith Flyth on Thursday, March 2nd, 2017 at 11:30pm.
When deciding on a city to live in, each family has their own criteria for making their choice. Living in the City of Parkland offers residents many positive reasons for living in the city. Parkland is an official Tree City USA. It is a unique city that offers luxury gated communities as well as a luxury rural areas that features acre plus size lots and even allows horses.
During the winter months when the weather is cooler, The City of Parkland features the annual Farmers Market from November to April twice a month on Sundays from 9 am to 1pm. This weekend you will be able to purchase items such as fresh and organic vegetables, beautiful flowers, delicious breads, pastries and other baked goods as well as a variety of gourmet foods such as jams, fruits and herbs, honey, dips, sauces, fresh pasta, cheese and pickles. The market is also dog friendly, which always adds to a great family outing. It is also close to Parkland's dog park so you can take your dog to the park afterwards as a reward for being good. Don't forget to visit the pet vendors for healthy foods and snacks. A wonderful time for Parkland residents and visitors to enjoy outdoor entertainment and to meet their neighbors.
Location: 8350 Ranch Road Parkland, FL 33067 (Parkland's Equestrian Center)
Directions: Take the Turnpike to the Sawgrass Expressway. Take the Sawgrass West to University Drive. Take a right (North) on University Drive and then make a right on Holmberg Road. When on Holmberg Road the Farmers Market will be on the left hand side. From the South: Take 441 North to Holmberg Road. Make a left at Holmberg Road and head west about 2 miles. The Farmers Market will be on the right hand side after the 2nd turnaround.
The Dupree Team are Parkland's top Realtors selling over 3000 properties since 1978. Call 954-752-1986 when you are thinking of buying or selling.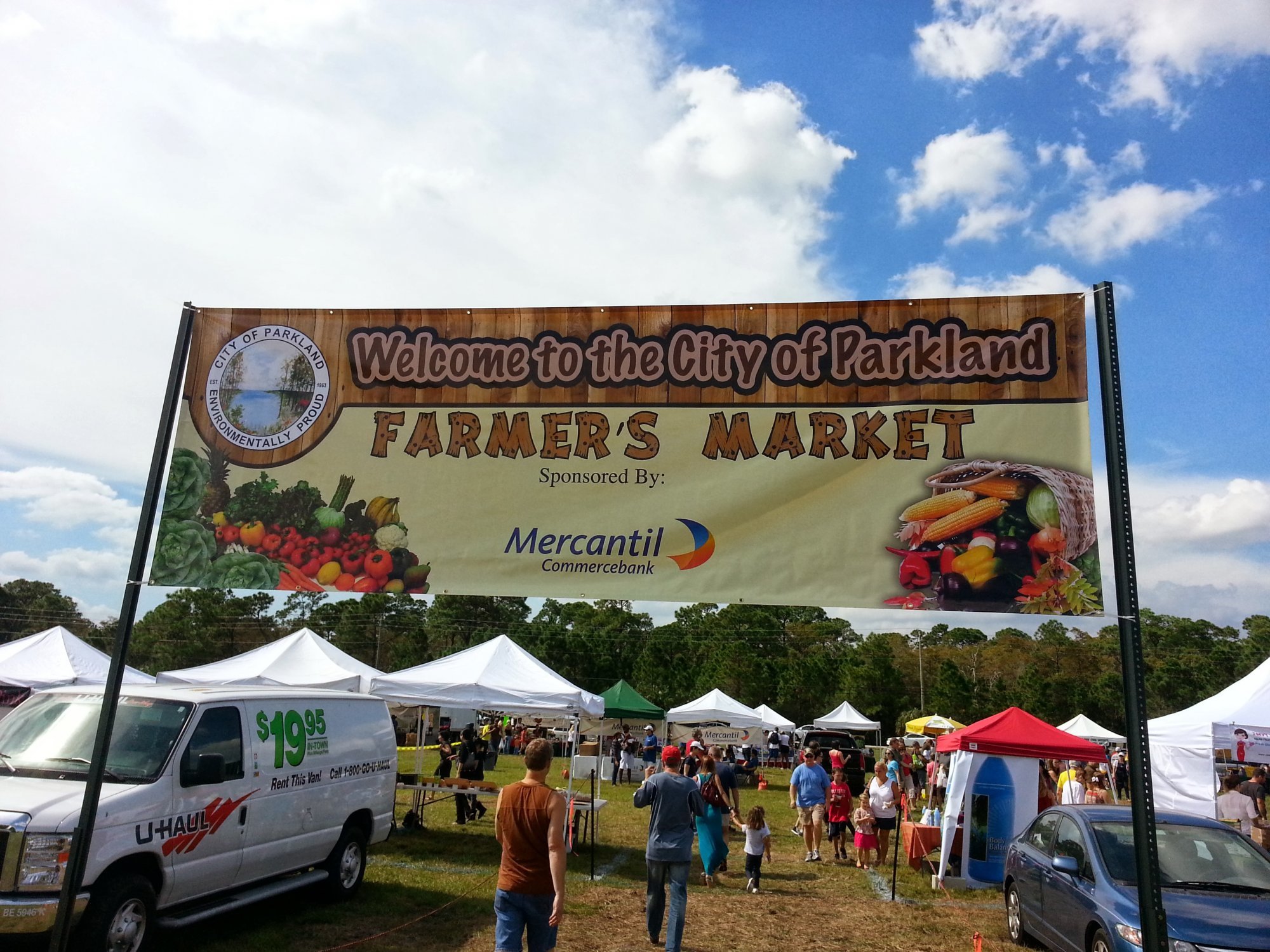 Leave a Comment