Bella Vista - Lauderdale Lakes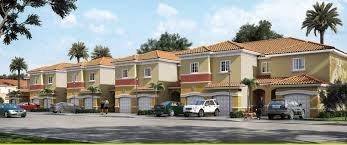 Townhomes and Villas
Located on Oakland Park Boulevard and State Road 7, Bella Vista is conveniently located near countless stores, schools and attractions. Bella Vista is built around an open space promenade with over two acres of lush grasslands and pedestrian pathways, perfect for throwing a Frisbee, flying a kite or jogging around the scenic backdrop. Spacious homes to complement your family's lifestyle, each residence offers modern spaces, including a sophisticated kitchen, sumptuous master suite and a one-car garage on select units. Lauderdale Lakes Florida is located 15 minutes from the beach and less than 30 minutes to the Ft. Lauderdale airport.
Available models
Villas
Amber

1,136 sqft

2 bed
2.5 bath
2 story

Coral

1,584 sqft

3 bed
2.5 bath
2 story
Townhomes

Emerald

1,435 sqft

3 bed
2.5 bath
2 story

Saphire

1,507 sqft

3 bed
2.5 bath
2 story

Pearl

1,530 sqft

3 bed
2.5 bath
2 story
For more information regarding new construction call the DuPree Team at 954-752-1986 or e-mail: dupree@dupreeteam.com
The DuPree Team
YOU Profit from OUR Experience!
---